While most women experience menstrual cramps at some point in their life, there is a small group of women for whom menstrual pain becomes debilitating. For these women, what is typically considered to be a minor inconvenience is actually a deeply painful monthly experience that interrupts their daily routine. Women with severe menstrual cramps have been forced to miss work, school and a variety of other essential activities because their pain is too intense to leave the house. Managing their pain has become much more involved than popping ibuprofen for a day or two each month — it has become a struggle to function on a day-to-day basis for several days out of each month.
Medical marijuana has proven to have some significant medical benefits, most especially pain control. Although it isn't strong enough to treat severe pain (such as bone fractures or post-surgical pain), it can be effective in relieving different types of chronic pain in many people.
Practitioners of alternative medicine will frequently include menstrual cramps as one of the conditions that medical marijuana can help treat. Insofar as it has been reported to help relieve symptoms of endometriosis and interstitial cystitis, it would seem reasonable to assume that marijuana can help treat the cyclical cramps and pelvic pain that can occur with menstruation.
How is marijuana an effective treatment?
There is a big difference between someone who smokes a little pot to blow off steam on the weekends and someone who uses marijuana products to control a medical condition. This difference is sometimes overlooked, which is why the idea of using cannabis for medical purposes is surrounded by a lot of negative — and incorrect — information. The truth is that marijuana is an effective way to treat chronic pain that results from many health conditions, including menstrual cramps.
How does smoking pot help the pain? Marijuana contains nearly 80 cannabinoids which stimulate, or activate, the human body's endocannabinoid receptors. These receptors are in many parts of the body, including the brain. They work by attaching themselves to the cannabinoids' chemicals and the result, researchers are finding, is a significant reduction in inflammation and pain, as well as a calming impact on the body's central nervous system.
Although the Food and Drug Administration (FDA) has not approved medical marijuana for pain relief in most cases, there is still an increasing body of research pointing to its effectiveness in treating pain for a variety of chronic conditions, including menstrual pain. As more and more states change their laws to approve the expansion of what conditions can be treated with medical marijuana, the possibility for relief looms large.
One of the reasons that cannabis is gaining traction as a popular alternative to traditional painkillers is because it provides as much or more relief without the side effects or risks of addiction. Besides its low risk of addiction, some users also claim that it is a better painkiller than opioids. In a study of 3,000 medical marijuana users, 87 percent of those users found greater benefits to marijuana compared with opioids they had also used in the six months before the study. While a woman probably isn't using opioid painkillers to treat menstrual pain, this study is significant because it points to the possibility of marijuana providing a means of pain relief beyond what is currently available.
Marijuana may actually be a safer option for treating menstrual pain than traditional medications because:
Overall, cannabis use does not have any long-term side effects.
Unlike NSAIDs and other pain relievers, it is almost impossible to overdose on marijuana.
Cannabis won't interact with foods and beverages, so there is no reason for an individual to change their diet while using it.
What symptoms can marijuana treat?
Marijuana has a reputation as a pain reliever for a reason — it works. It eases the pain associated with menstrual cramps and helps the individual taking it to relax. Since stress can increase the severity of cramps, helping a woman relax can also go a long way in easing the pain and discomfort cramps cause. Marijuana is also known to treat depression and anxiety, two other symptoms that may accompany PMS. There is evidence that medical use of cannabis over one year results in a marked improvement in function, pain and overall quality of life.
Safety of medical marijuana
At this point, we don't really know how safe medical marijuana use. Although many people presume it to be safe, the National Institute of Drug Abuse (NIDA) warns that the long-term consequences of marijuana use are still unknown.
Moreover, CBD oils, extracts, and tinctures popularly sold as alternative therapies sometimes contain unknown ingredients, and it is often difficult to know if the doses list on the product label are accurate.
Based on current advisement from the NIDA, medical marijuana in its inhaled form should not be used in people who:
Are under 25 years of age
Have a personal or strong family history of psychosis
Have a current or past cannabis use disorder
Have a current substance abuse disorder
Have heart or lung disease
Are pregnant or planning a pregnancy
Because there is little evidence about the safety of marijuana in pregnancy, it is best to avoid the drug if you are of reproductive age or use a proven form of birth control.
Though marijuana has not been shown to be cause birth defects, the presence of cannabinoid receptors in the fetal brain suggests that marijuana may impact a child's cognitive and behavioral development in later years.
There is also evidence that marijuana use during pregnancy may increase the risk of pregnancy loss due to the overstimulation of cannabinoid receptors in the lining of the uterus.
A global panorama of cannabis use
Worldwide, there has been a noticeable trend in favor of legalising cannabis for medical use. But before digging into the details of current legislation in some Western countries, it's important to clarify the uses of this substance and understand the arguments that usually accompany its prohibition.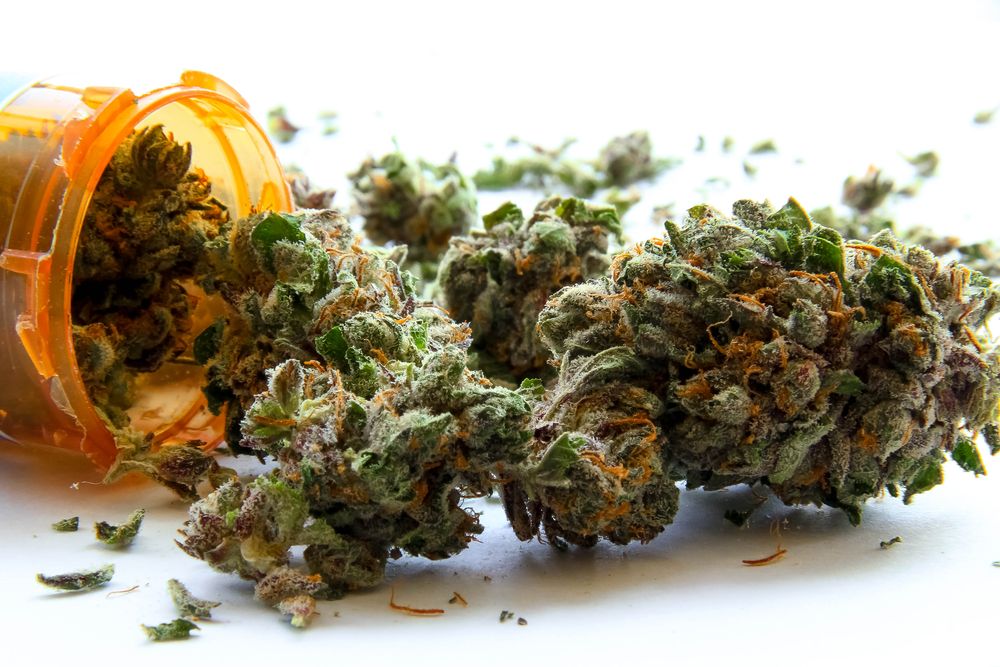 There are several possible types of cannabis usage:
Medical purposes: usage eases symptoms of diseases or assists in treating an existing diagnosis.
Scientific purposes: usage as a tool to investigate the substance's roles in people's health or diseases.
Recreational purposes: usage for pleasure.
A word from verywell
At present, there is no compelling evidence to support the use of medical marijuana in treating menstrual cramps. However robust the testimonials or anecdotal evidence may be, they lack any clear explanation of how the drug is meant to work. Do not be swayed by manufacturer claims that may or may not be true.