Edibles have been a staple of the cannabis world for decades. The weed brownie is practically a symbol of the plant's history. And although pot brownies perhaps began as a way to conceal our consumption habits, they now offer a fantastic alternative to smoking.
Now that several states allow medical or recreational cannabis use, new users are looking for ways to consume that don't involve smoking. It's no secret that smoking anything – be it cigarettes or joints – can be harmful to our lungs, and that's why many users are seeking alternative methods.
These days, edibles come in numerous forms – you're no longer limited to the old-fashioned brownie! There are lots of sweet treats available infused with cannabis, and some gourmet restaurants are even offering five-star meals infused with THC oils.
Whether you're browsing space cakes in Amsterdam, enjoying a five-star menu in a cannabis-themed restaurant, or attempting your own cannabis delight, there are some things you should know about cannabis edibles. Primarily, you need to be aware of the side effects. Edibles are quite different to smoking, and that's why we created this guide; read on to learn more about the side effects of edibles.
What are marijuana edibles?
WHAT WE KNOW:
Edibles, made with marijuana leaves or higher potency cannabis extracts, are a popular, less-detectable alternative to smoking marijuana. They may look like common baked goods, candies, and beverages, and are often designed in a way that appeals to youth. Package labeling may indicate THC-laden contents, but when unwrapped the product may look like and be mistaken for normal food
Why Are Edibles Different?
The traditional way to consume cannabis is through smoking. You burn the joint containing cannabis, and when you inhale, the cannabinoids enter your lungs. From there, they can travel around the rest of the body and trigger the numerous effects associated with marijuana.
However, it's more than just cannabinoids you're inhaling. You also get burned plant matter and paper, and potentially, carcinogens. Experts have long been concerned about the long-term effects of smoking; it can permanently damage your respiratory system even after you've stopped smoking.
Edibles, of course, don't enter your respiratory system at all. Instead, they go through the digestive system, where the body breaks them down like regular food. As the food breaks down, the cannabinoids are released, and they find their way into the bloodstream.
There are several differences between these two popular methods:
Speed: Cannabinoids that enter via the respiratory system take effect almost immediately. Digested cannabinoids, however, can take up to an hour or more to kick in.
Potency: According to some studies, edibles offer a lower bioavailability than inhaled marijuana. In other words, your body can't make use of all of the cannabinoids in edibles because they are lost to the digestive system.
Effects: Some users report different experiences when they use edibles compared to joints. Some say that edibles can lead to a more intense and psychoactive high, despite the reduced bioavailability. But perhaps these users had one too many weed brownies!
Duration: The high from edibles can last for multiple hours – much longer than marijuana consumed in other forms! This is because the cannabinoids are released slowly.
The precise effects and bioavailability of edibles depend on numerous factors. For example, your diet, metabolism, and BMI all come into play. Even the type of edible can make a difference! Fatty foods can improve digestion of cannabinoids, so cannabutter-heavy foods are key for a killer high.
You need to tread carefully, though, because the potency of edibles can cause problems.
Serious Negative Side Effects
The symptoms associated with eating highly potent edibles are often much more severe than the symptoms experienced after smoking marijuana. According to Dr. Nora Volkow, the current director of the National Institute on Drug Abuse, edibles are now being associated with "medical complications that we never knew were associated with marijuana". Some of the more adverse effects associated with the consumption of edibles include: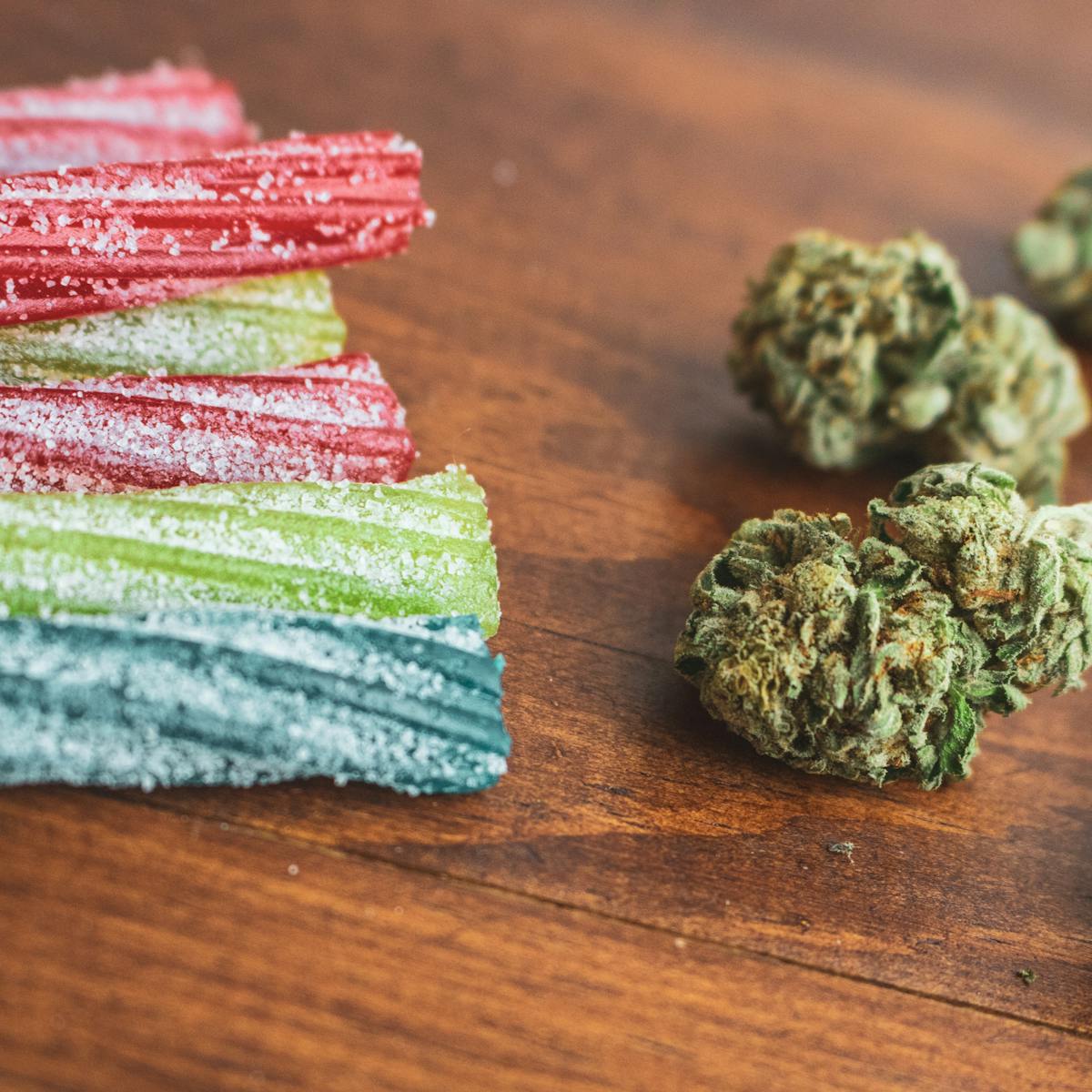 Drowsiness.
Confusion.
Vomiting.
Anxiety and panic attacks.
Agitation.
Psychotic episodes.
Hallucinations.
Paranoia.
Impaired motor ability.
Respiratory depression.
Heart problems (ranging from irregular heartbeat to heart attack).
Increased Likelihood to Cause Self-Harm or Hurt Others
Due to the delayed onset and uncertain potency of edibles, many people who use these products may unintentionally consume excessively high amounts of THC. One of the consequences of taking in too much of the drug too quickly is users can become violent or unaware of their actions. These individuals may exhibit self-harming behaviors or hurt others while in this state, behaviors that they likely never would have engaged in while sober. There have been several tragic incidents caused by unusual and risky behaviors stemming from the consumption of edibles. One man, while on a family ski trip, shot himself in the head hours after ingesting a number of marijuana-laced candies. Another man, while on a spring break trip with college friends, plummeted to his death after jumping off his 4th floor hotel room balcony mere hours after consuming a marijuana cookie. Another man was recently sentenced to 30 years in prison for the fatal shooting of his wife. Prior to her death, the wife had called 911 out of concern for the erratic behavior and hallucinations that her husband was experiencing after eating marijuana-laced candies.
Treatment Options
Regardless of the form of consumption that is preferred, whether it be by smoking or eating, the use of marijuana can easily turn into a serious problem. The National Institute on Drug Abuse estimates that 3 in 10 marijuana users will continue use of the drug despite clinically significant distress or impairment, a condition that is known as a marijuana use disorder. Other studies report that at least 1 in 11 people who abuse marijuana will develop an addiction to the drug over time. If you are suffering from the effects of marijuana abuse or addiction, please know that help is available. Contact a substance abuse rehabilitation center today to learn about the available marijuana addiction programs that can be tailored to meet your specific needs and help you get on the path to sobriety.