WHAT IS A WEED?
There are different types of weeds. Here are definitions from the Weed Science Society of America:
Weed: "A plant that causes economic losses or ecological damages, creates health problems for humans or animals or is undesirable where is it growing." Think crabgrass, giant foxtail or common lambsquarters, for example.
Noxious Weed: "Any plant designated by federal, state or local government officials as injurious to public health, agriculture, recreate, wildlife or property. Once a weed is classified as noxious authorities can implement quarantines and take other actions to contain or destroy the weed and limit its spread."
Invasive Weed: "Weeds that establish, persist and spread widely in natural ecosystems outside the plant's native range. When in a foreign environment, these invaders often lack natural enemies to curtail their growth, which allows them to overrun native plants and ecosystems." Many invasive weeds are also classified as noxious.
Keep in mind: Of approximately 250,000 species of plants worldwide, only about 3% behave as weeds that we don't want in cultivated areas. "Weeds" aren't inherently bad. Many weeds stabilize the soil and add organic matter.
10 WAYS TO PREVENT WEEDS BEFORE THEY BECOME A PROBLEM
The best control strategy for weeds is always prevention. Before resorting to herbicides, look first to nonchemical weed control methods. Why? Herbicides may be a quick fix this year but will not keep your weed problem from recurring year after year. Only taking preventitive controls will reduce the weed problem in the future.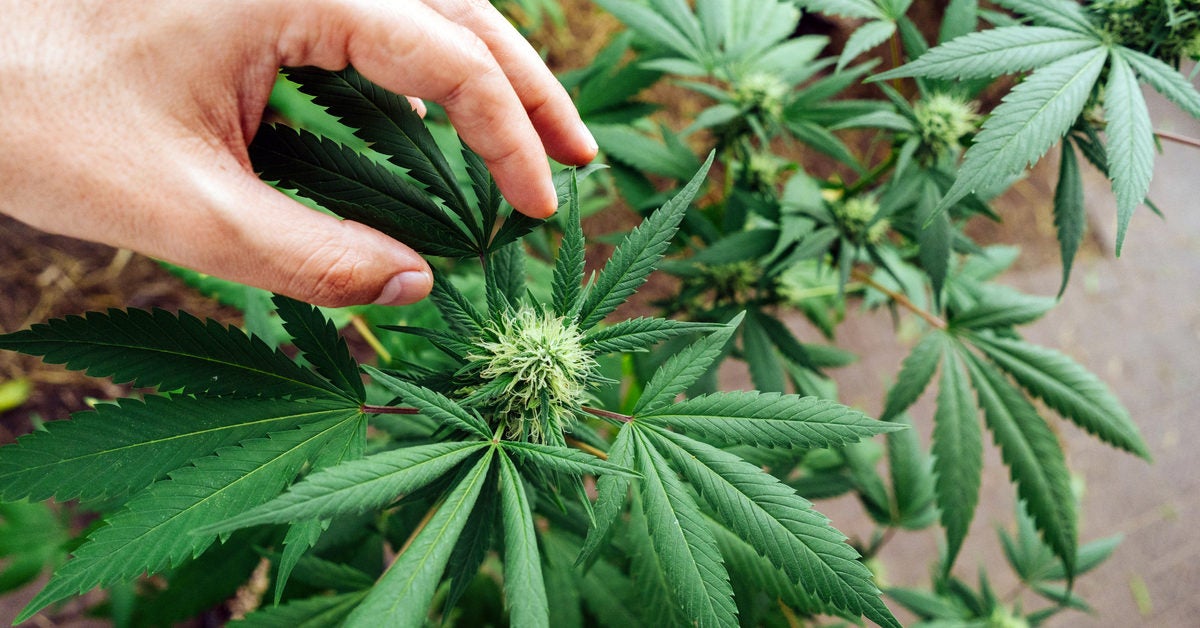 Never let 'em seed! This is the #1 rule with weeds. Some varieties produce tens of thousands of seeds from a single plant, multiplying your weed control problems for years to come. So make certain you remove weeds around your home before they flower and produce seeds.
Weed early, when the weeds are young. Inspect your garden daily. Just pull them up or cut them off below the soil line. Be careful to keep your digging shallow to you don't bring new weeds seeds to the surface. Do not leave pulled weeds on the surface; discard! Weeds are easily to remove when the ground is moist, such as the day after a rainfall. 
Clean tools when you move from one area of the garden to another to avoid spreading weed seeds.
Mow lawn reguarly to keep lawn weeds from producing seed. Mow off these green leaves! 
Be careful when buying materials from garden centers. Ask for weed-free mulch, manure, compost, and soil.  Read grass seed labels to make sure they don't contain other crop seed. 
In the spring or fall when it's not gardening season, you could break up the top 4 to 8 inches of soil, rake it flat, and cover the soil in plastic sheeting for 6 to 8 weeks before seeding. Then, avoid cultivating the soil to a depth greater than 2 inches.
But once you've seeded, do not till a garden area if it's filled with perennial weeds; you'll only break up the underground tubers and spread weeds around.
Apply a layer of mulch! Weeds seeds have a harder time pushing through mulch, and mulch blocks sunlight
Water right around your plants; do not sprinkle your entire garden or you're watering your weeds. 
In lawns, be careful not to over-fertilize or under-fertilize or you're promoting weed growth. 
Establish a perimeter. Pay special attention to the area adjoining your flower bed, garden, natural area or lawn and establish a weed-free perimeter. Mow or mulch the area or pull or dig up weeds as they emerge. You'll help to reduce the number of new weed seeds in the area you want to protect. Also, a good trimmer can make it easier to reach weeds along garden beds, posts, and tight spots.
Pay special attention to perennial weeds. Perennial weeds (versus annuals) are more difficult to control. You need dig up any roots, underground tubers and rhizomes without leaving fragments behind. New weeds can grow from any pieces that break off and remain in the soil.
Cut off the emerged green part of the weed with your hoe or mower—repeating the process quickly each time it regrows. Without leaves needed for photosynthesis, the underground plant parts will become weakened and may eventually die.
If you dig out the weed, try to remove the taproot or as much as you can. You may be need to repeat several times.
When pulling out these weeds, wait until the soil is moist, and grasp low on the stem to avoid breaking it off.
With these techniques, you'll soon find that you won't spend much time weeding the following years!
13 COMMON LAWN AND GARDEN WEEDS
Below are the top-ranked lawn and garden weeds. However, we've broken out the "noxious weeds." These are weeds that are prohibited or controlled by law on a federal or state level. Noxious weeds are highly destructive and difficult to control by ordinary cultural practices.
We have divided this list of weeds into two sections: 1) Noxious and 2) Other common weeds that compete with vegetables, fruits, and crops but may have their own beneficial uses.
Other Forms of Marijuana
With the advent of legalized marijuana for medical and recreational purposes in some states has come the development of other types of products that contain marijuana. Some people vaporize it with a vape pen, while others may still smoke marijuana out of pipes and bubblers or roll joints, spliffs, and cigars (called blunts).
There are edible marijuana products with marijuana or marijuana oils cooked into or infused into them. Marijuana oil is used to produce all kinds of edible products from cookies and cakes to gummy bears and chocolate bars. Marijuana oils can be added to all kinds of beverages, from sodas and energy drinks to teas and elixirs.
Sprays, and Tinctures
There are also flavored marijuana sprays that can be sprayed directly under your tongue for a quick high, or sprayed on marijuana joints and blunts.
Marijuana tinctures—marijuana in a solution of alcohol—can also be used under your tongue to produce a fast-action, intense high.
All Forms Are Mind-Altering
All forms of marijuana are mind-altering. In other words, they change how your brain works by attaching to molecules on the brain and activating them, typically creating the effects of euphoria, relaxation, and a sharper perception of things like colors, smells, and sounds.1 For some people, the effects are unpleasant and may result in paranoia, fear, panic, or anxiety.
All forms of marijuana also contain delta-9-tetrahydrocannabinol (THC), the main active chemical, as well as more than 500 other chemicals.2 Marijuana's effects on the user depend on the strength or potency of the THC it contains.
The potency of marijuana has increased since the early 1990s when the THC content was less than 4%. In 2018, potency was around 15%, according to the National Institute on Drug Abuse.3
Marijuana Use Disorder
Like any substance, using marijuana can lead to a marijuana use disorder, which may involve dependence or addiction. In fact, ​recent research shows that 30% of people who use marijuana may have some sort of marijuana use disorder. If you think you may have a marijuana use disorder, it's important to seek help from a healthcare provider.